OpenClipart Org Android App Release
The infamous OpenClipart.org website offers an evergrowing collection of free public domain vector cliparts. ( which means you can do whatever with it). So I made an Android App to easily search and view cliparts on the go. So Here it is. Openclipart.Org Android App, Since the Openclipart site was down, I've to look for another options and found Pixabay.com. Currently the app is using Pixabay api, you can get it for free to download from Google Playstore.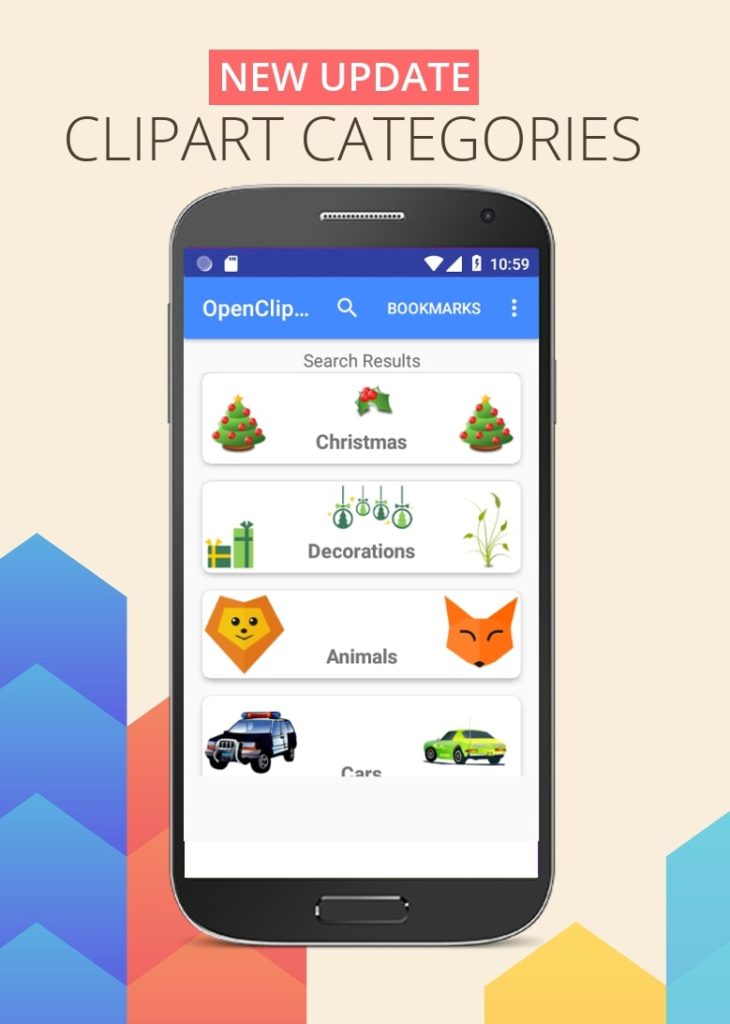 Download From Google Playstore
Using the app, you will be available to choose any clip art on the go. Selecting them from many categories, you can click and pick them, ready to be downloaded and used in your project. There is a better experience while you are using the Open clipart app than surfing the site. You can bookmark your favorites clipart and save them for later use.
If you are interested in the construction of this app, you can get its core code at https://github.com/monsterbrain/OpenClipart-App. (Its now moved to private repository, if anyone would like to have a look, let me know). You can help this app become better and even suggest code improvements.
1254 Total Views
1 Views Today