Facebook Page Cover Photo Template (PSD & XCF)
I've been designing page covers for some facebook pages (mostly for my games, for eg Cut-it Facebook Page) for a long time. Here's a Facebook Page cover photo template for those who want to design their own, but don't want to get into the details of size and how it might look etc. I included the outside environment too to get a look at the overall design. Hope it helps.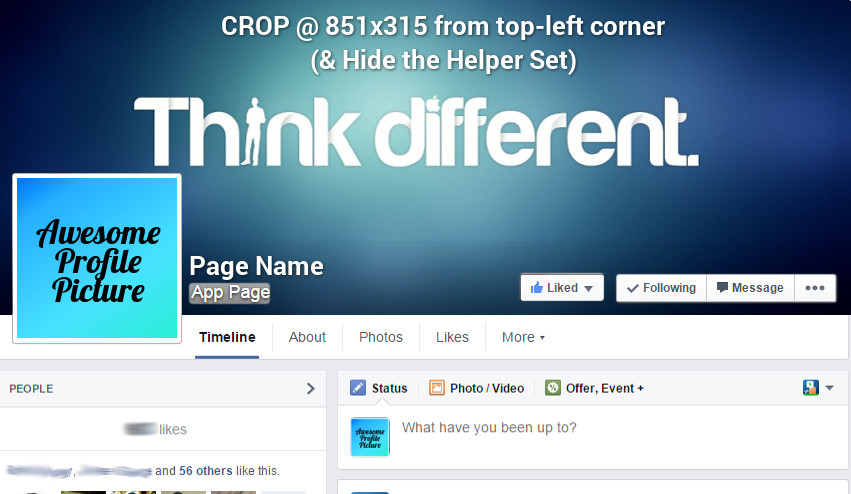 Here's a preview
Instructions to use it:
1. Open the PSD file with photoshop/Gimp (Download Gimp).
2. Design your Cover page under the Helper Set layer.
3. After all adjustments are done, Crop the image at size 851×315.
4. Save it to PNG (big size, but good quality) or JPG (not really sure about quality, but small size).
5. Upload to Facebook Page & make it shine.
Comments, suggestions are welcome.
3325 Total Views
1 Views Today