The very best of Free Music Soundtracks
Since the time I've get rid of piracy, and due to high costs of music discs, Free music from the internet was always one of my interests. From that time onward to till now I've downloaded lots of free soundtracks searched from every corner of internet (Still searching). Some are really great (you may think why would they give it away for free), some are not that good (its free , right). So i decided to make a list of soundtracks & free music so that you can download and enjoy listening to those fantastic stuff (for the people who thinks free musics are cheap & low quality stuff, your'e wrong).
1. World of Goo Soundtrack
  One of the first free albums i fell in love with. The fact is that i had not played the full game, as i listened to these wonderful tracks. My favourites are the 'Red carpet extend-o-matic' and 'The best of times'. Every one of the track is great.
2. Machinarium Bonus ep Soundtrack
  Machinarium was a cool game. Its soundtrack also cool too. They released a couple of soundtracks (not found in actual game soundtracks) as free on their blog. It was great & kind of different. Check it out.
1. Urban lullaby Metallophone solo
  This is another Cool & unique soundtrack featuring metallophone. It kind of provides a soothing atmosphere, crystal clear piercing metallophone sounds provides a variety ambiance.
1. Chronicles of riddick Soundtrack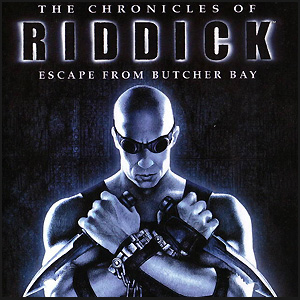 This soundtrack stayed in my playlist for years. Its a combination of several action soundtracks & sneaky soundtracks , full of drums & suspense kind of stuff. Really High quality stuff.
1. Castle Crashers Soundtrack
Every Music in the Castle Crashers Soundtrack is full of beats & jumpy. A strange mix of scores and modern electronica compositions are way too cool, in every way.
1. Immortal defense Soundtrack
This soundtrack is totally different from every other ones. It has a kind of Alienated, another galaxy musical touch to it. A strange ambient & eerie soundtrack.
1. little inferno Soundtrack
The newest in this category, from the composer of world of goo, kyle gabler. I never thought any second to download it right away. The tracks are Good, although i hear some similarities among world of goo, But quite different overall. Nice Musics dude.
1. Coign of Vantage Music
Coign of vantage music is a orchestrated musical (a modified version of sebastian bach's gold variation) and is given free of charge on their website. Its quite good.
1. Osmos Soundtrack
Osmos is a great ambient game. The Soundtrack is a perfect example of an Ambient Game Soundtrack. Its a 50 min long file with all kinds of music you find in the game. Everything is great pieces of music.
1. Geet Album
The Only malayalam and independent album in this category. Its a song composed & performed by my senior college mates. Ever since i've heard this song, it has been on my playlist for so long (still on).
1. Big buck bunny/ Sintel/ Elephants Dream Soundtracks
The three background scores & songs of the Blender Movie Projects were done by the amazing composer Jan Morgenstern. Every one of them is so professional & hollywood score like. Great for movie score lovers.
1. Butterfly tea Soundtrack Albums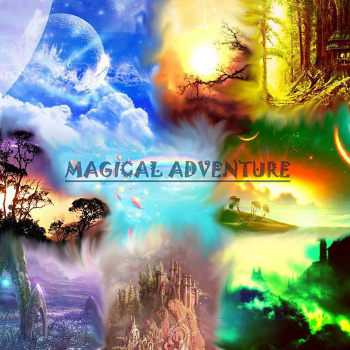 Butterfly tea was one of the first free albums i fell in love with. His albums were so Cool & has a action/adventure kind of theme to it. His recent albums were too brilliant.
1. JT Bruce Soundtrack Albums
Although i don't  like the rock genre , i liked Jt bruce (The Dreamers Paradox) a lot. It was not all rocky but has kind of trance elements mixed with lot of soundtrack elements too.
1. Broken piano Soundtrack by Berty Cox
Cool & Awesome musics. Jumpy & Fast paced & thrilling Electronica. Try it.
Feel free to notify me in case you've found another amazing free soundtrack or Music.
3230 Total Views
1 Views Today